Mudeford Quay, only a five to ten minute walk away, is a delightful place to take a walk, people come from miles around to try their hand at a bit of crabbing and our personal best stands at 82 crabs!  There is also a café, pub, fresh fishmongers, wind surfing, sailing and the ferry to Hengistbury Head an outstanding site for wildlife and archaeology.  This is a lovely place to go for a day and the kids will think they are having an adventure getting there by ferry, once across there are plenty of walks, a small land train, a lovely beach and a beach restaurant serving delicious food, drinks and cocktails.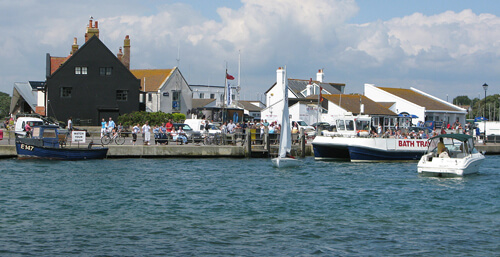 Avon Beach, also a five to ten minute walk away, is a sandy family beach with many facilities including lifeguard, café, toilets, shop, a coffee hut, deck chair hire and you can cool off with any number of ice cream flavours.  Food and drinks are plentiful with the renowned Noisy Lobster restaurant just next to the beach or maybe try the freshly cooked fish and chips whilst watching the waves.
Within a five minute drive you can be in Christchurch, a lovely little marina town which has a big park and play area, plenty of shops and restaurants and ruins which are interesting for adults and adventurous for kids.
Bournemouth, Lyndhurst and the rest of the New Forest are a 25 minute drive away, with so much to see and do one week just won't be enough!